On December 22 and 23, 2018, Jump Festa 2019 was held in Makuhari Messe in Chiba. This event, which will reach its 20th anniversary this December, is an annual festival that features content from the popular manga magazine Weekly Shonen Jump, its sibling magazines like Jump SQ. and V Jump, and the manga app, Jump+.
Attractions included an exhibition featuring original manga art, talk shows starring voice actors from anime based on Jump titles, booths designed with motifs from different titles, and more. More than 120,000 Jump fans attended the event.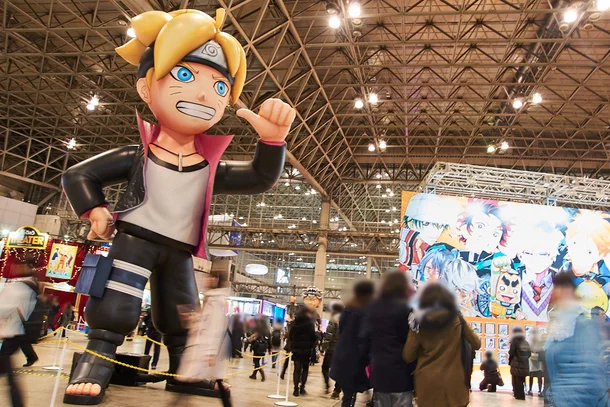 The first thing that greeted Jump fans when they walked in was the Jump Original Art World corner. After they passed through the gate that was decorated with large shots of characters from Jump titles, they were met with a line of original art from various Jump magazines.
The titles included the very popular My Hero Academia, which has been adapted into an anime, and Black Clover, which also has an anime adaptation that is currently airing. Other titles exhibited were The Promised Neverland, which was made into an anime that began airing this January, as well as Kimetsu no Yaiba and Dr. STONE, both titles that will have their respective anime air later this year.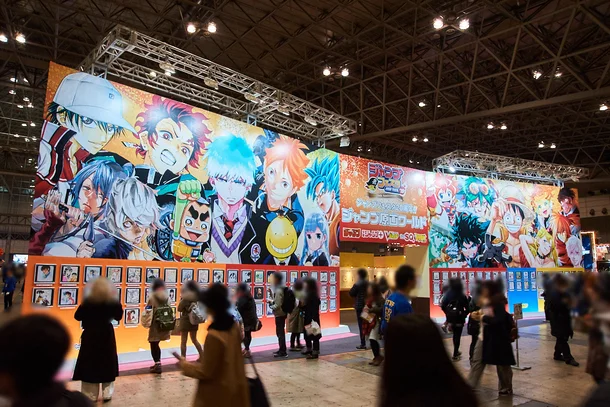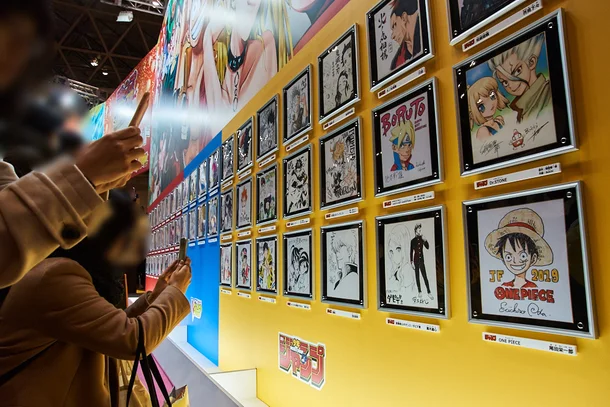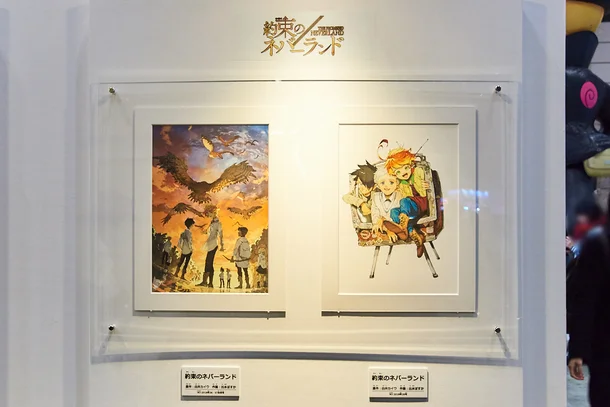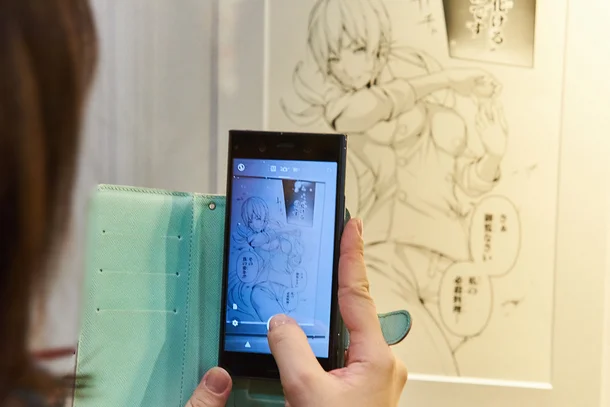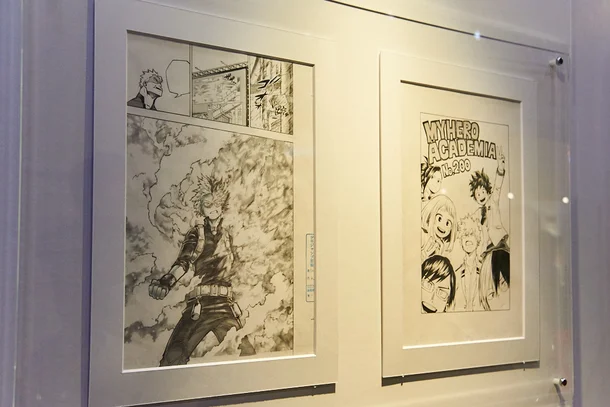 In the booth for Jump+, a manga app, there was an exhibition of video content from serialized titles as well as samples to read. Each title had tablets prepared where you could check out the samples as well as QR codes where you could access the sample from your own smartphone.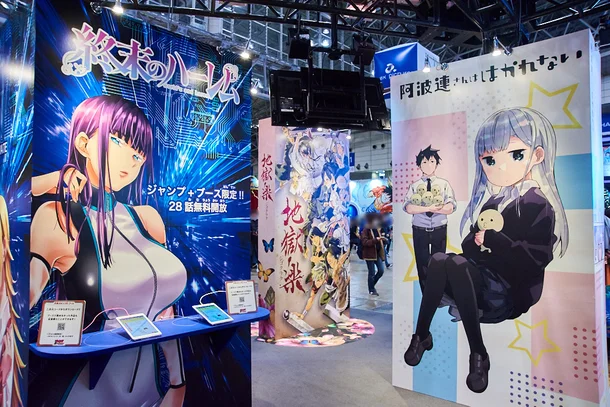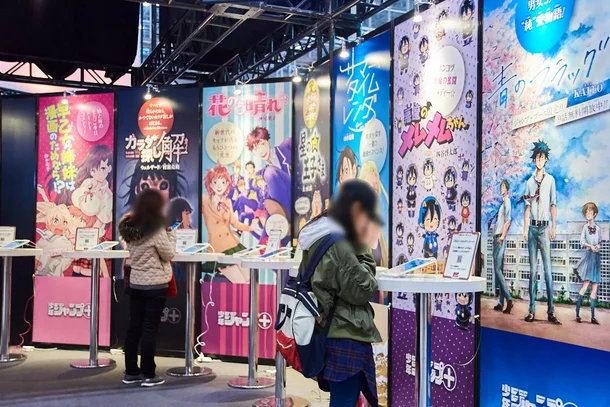 Around the venues were photo booths and attractions where you could experience and enjoy the world of Jump and its different titles.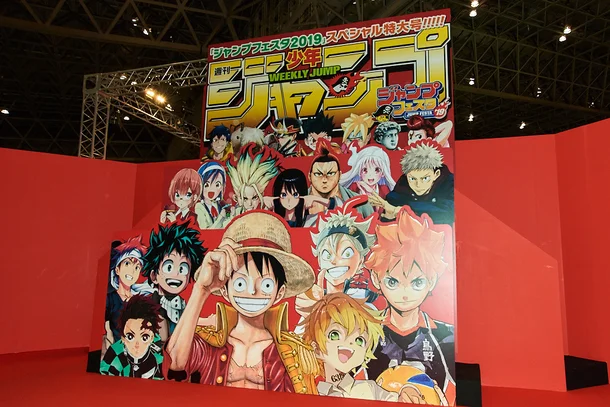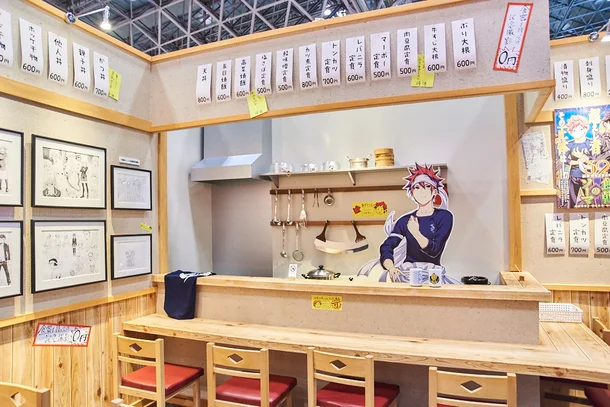 Every year, the event's most popular attractions are the Jump Super Stages, talk shows in which the latest information and behind-the-scenes stories about the featured titles are shared with the audience by voice actors. During the talk show for Kono Oto Tomare!, which had previously announced an anime adaptation to air in the spring of 2019, the voice actors acted out some scenes on stage before they had even recorded them in the studio. They also announced for the first time that a second season has already been decided.
Also, different companies involved with Jump titles had their own exhibitions and sales throughout the event. For example, Studio Pierrot, which has produced various popular anime like Naruto, its sequel Boruto, and Tokyo Ghoul, screened footage from anime that they had produced and also exhibited posters.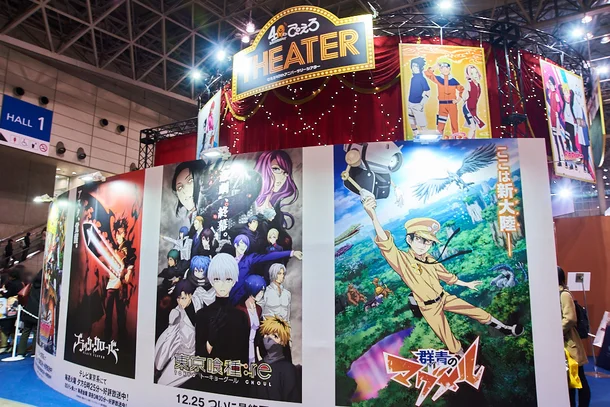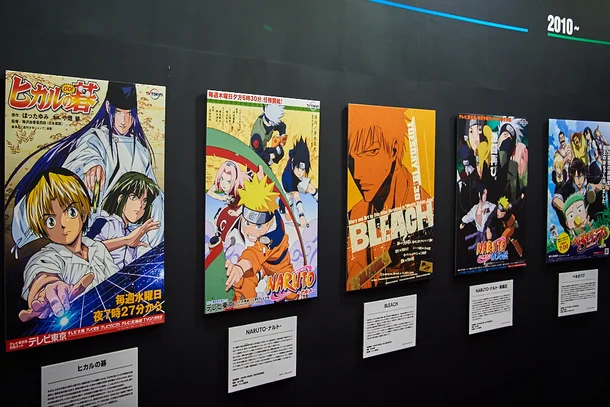 At the Banpresto Booth, the award ceremony for BANPRESTO WORLD FIGURE COLOSSEUM, a competition held to find the world's top figure sculptor, was held.
Figure sculptors from around the world came to Japan for it, and the crowd went wild when the results were announced.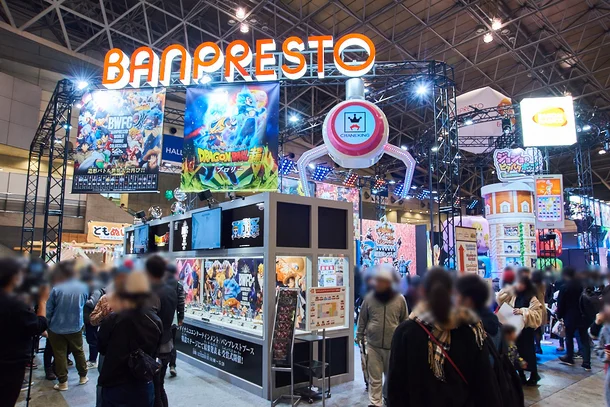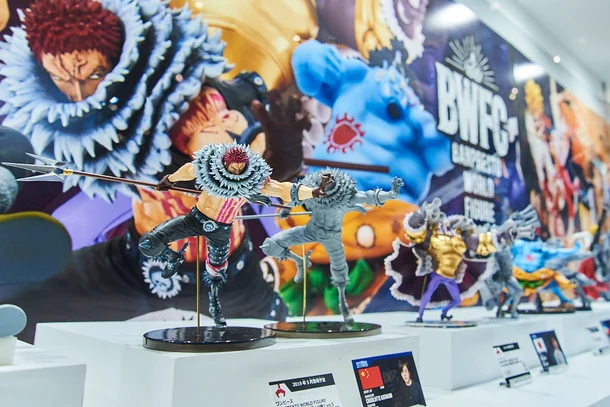 Jump titles continue to excite fans with various anime and film adaptations. Don't miss out on future developments!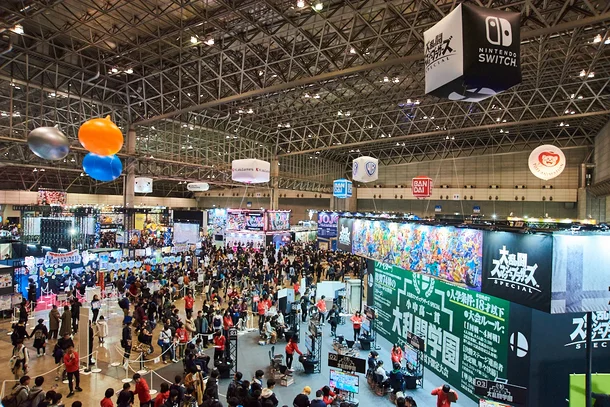 This is a Tokyo Otaku Mode original article with photography by Takemori S.