Gamers can now have the unique experience of using magic and busting ghosts for a real estate job with a recently released puzzle game exclusive to Nintendo Switch, titled Madorica Real Estate!
Madorica Real Estate was published by Gift Ten Industry. Known for virtual reality board games such as Mask of ANUBIS and Mask of MOAI, they're no stranger to creating unique gaming experiences by mixing opposite mediums. Similarly, the concept behind Madorica Real Estate is described as "digital meets analogue." The music has been composed by Masuko Tsukasa, who is known for his work on the Megami Tensei series.
The game takes place in a town where evil spirits can be found in every nook and cranny. Despite this, a real estate agency is known for selling houses that are spirit free, and that's where the player comes in. As a new employee of Madorica Real Estate, you must visit residences around town and solve puzzles throughout the house (hints left by the agency's president) to use a special kind of magic to cast the spirits away.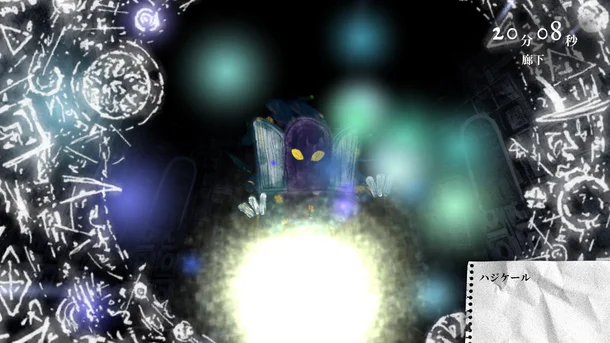 While the floor plans can be viewed on screen, players are actually encouraged to print out downloadable versions of them. Taking advantage of the medium to write, cut, fold, and paste them may just reveal some valuable hints. There are 20 stages in all, each one presenting unique and complex puzzles.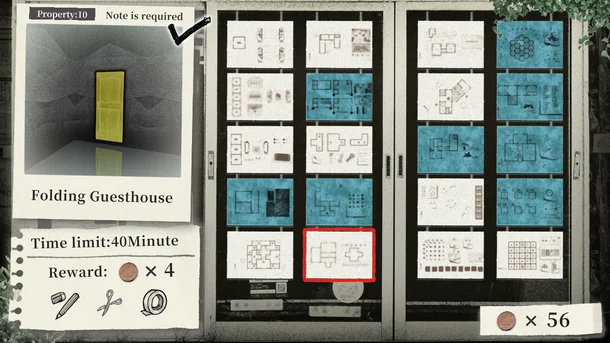 The game can be played alone, but up to three players can share in the fun by splitting roles into separate Joy-cons and floorplans.
Madorica Real Estate is currently available for Nintendo Switch at the Nintendo e-Shop.