Ever wanted to float away on a fluffy cloud of happiness? Now you can with a giant plushie of adorable and voraciously hungry video game hero Kirby!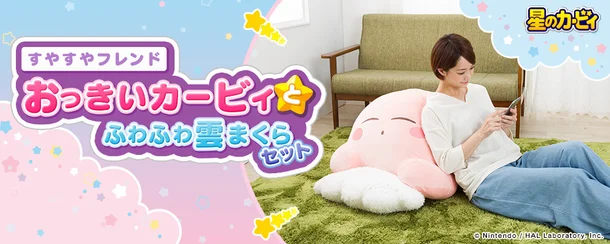 Taking a well-deserved nap, Kirby measures in at a whopping 1 m from head to toe, with his stubby little arms out in front and tiny red legs dangling behind him.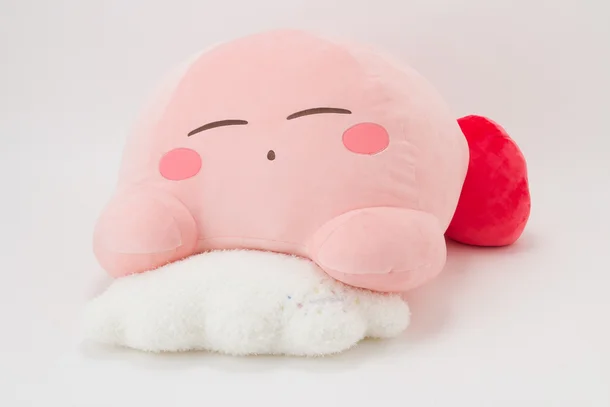 He also comes with a fun fluffy cloud to rest his head on that you can detach and steal instead! The cloud even has Kirby's name on it in cute and colourful letters.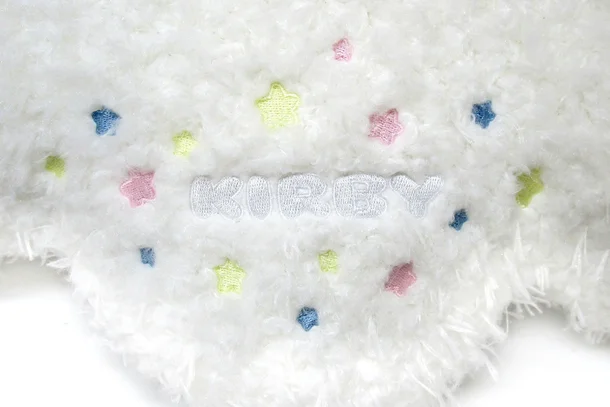 Kirby's so giant you can even use him as a great big floor pillow or piece of furniture!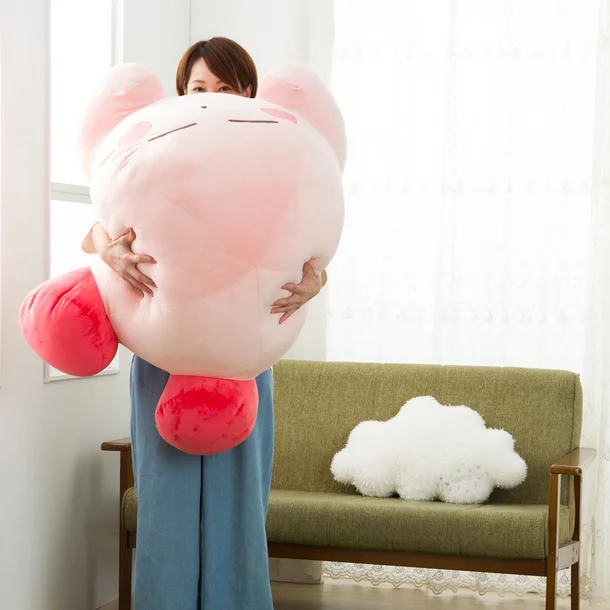 If you're keen to take a nap with Kirby, you can preorder this giant plushie at Takara Tomy until Sept. 2 for 22,000 yen (including tax).
©Nintendo / HAL Laboratory, Inc.