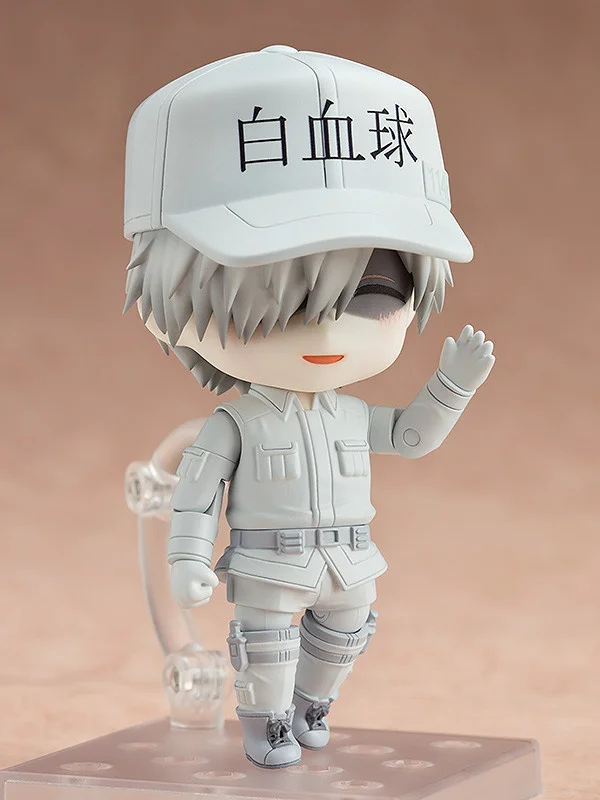 As all great Nendoroids do, he comes fully loaded with all sorts of hilarious and wonderful accessories for you to customize with including three face plates: standard expression, combat expression, and smiling expression. Plus, he's got a slightly terrifying knife to combat bacteria and viruses… Maybe a little less cute, but still awesome!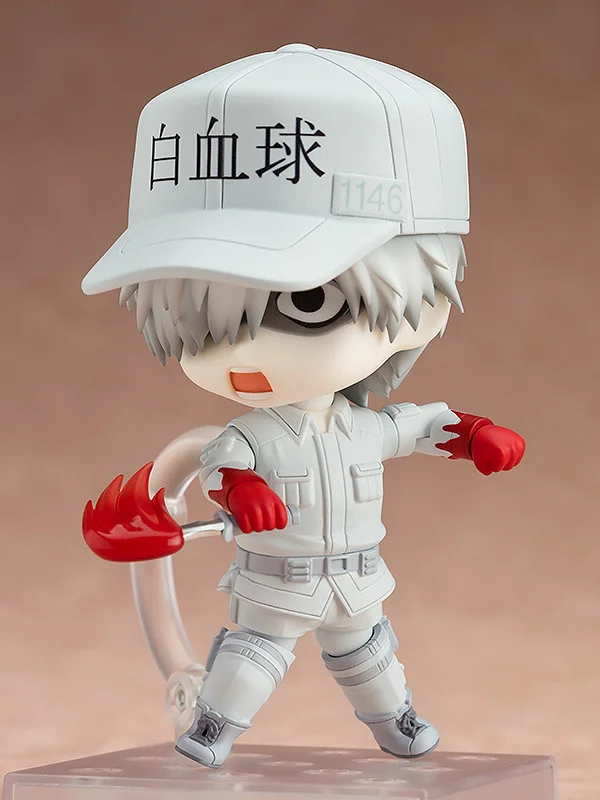 He comes with a speech bubble part, as well, that says his catch phrase from the series: "Bye bye bacteria."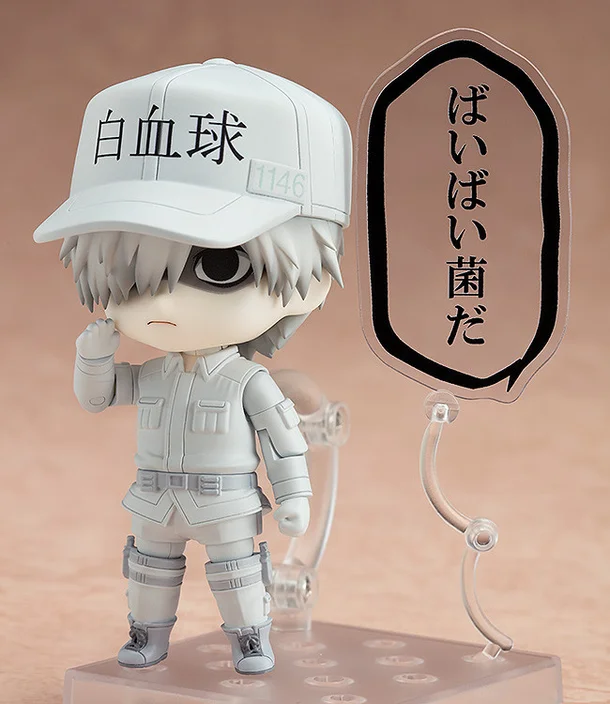 That's not all, either. He even has his receptor for locating any bacterial problems with, so no intruder will go unnoticed with White Blood cell around!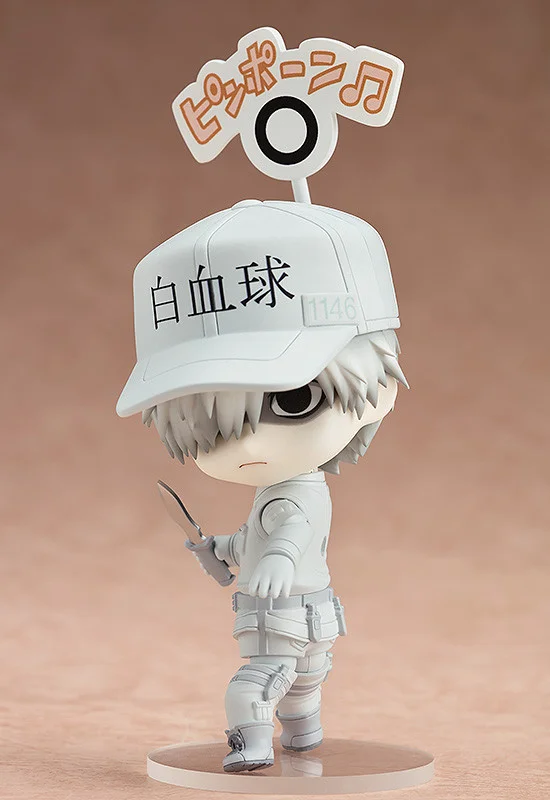 You can preorder White Blood Cell at Tokyo Otaku Mode, and he'll be hard at work in your home sometime in Jan. 2019.